DAVID BORG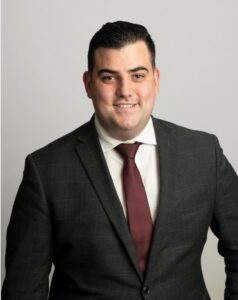 David Borg
David Borg – An Exceptional Lawyer and Advocate.
Unlike most lawyers, David's rare talent has seen him master more than one area of the law. An invaluable feature, David is recognised by his peers in both the family and criminal law jurisdictions as a fierce advocate an excellent strategist.
It is often the case that a person's legal problem involves both a criminal and family law aspect. What makes the equation even more complex is that the decisions made in one jurisdiction will often impact the other. That is why David is one of the most sought after lawyers in Sydney when it comes to criminal law matters that also involve a related family law matter.
David often undertakes extensive advocacy in both the criminal and family law courts. This includes the NSW Supreme Court, District Court, Local Court and the Federal Circuit Court and Family Court of Australia.  
Over the years David has been involved a number of high-profile criminal law matters, including murder, terrorism, and sexual assault. Equally he has been involved in a number of significant property and children disputes in the family law jurisdiction.
David's success derives from his unrelenting attitude and his commitment to his clients. David prides himself on the detailed preparation work that he undertakes prior to any court appearance he is involved in. His motto is "a hard day of preparation in the office, will always see an easy day in court" and the outstanding outcomes that he achieves is a testament to that.
Outside of law, David is a passionate family man, and avid chess player. Like his approach to law, he is an excellent chess strategist and the leading chess player at the Firm.
David is a passionate lawyer and a credit to the team at Australian Criminal and Family Lawyer.