Jimil Amiri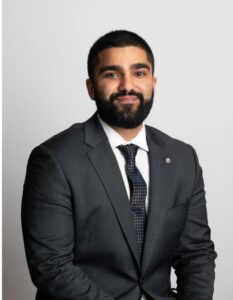 Jimil Amiri
Mr Jimil Amiri is a Senior Associate at Australian Criminal and Family Lawyers.
Mr Jimil Amiri is an exceptional and highly sought after lawyer. Mr Amiri joined Australian Criminal and Family Lawyers in 2019 following years of experience working in the criminal law division at Legal Aid and in private practice.
Mr Amiri comes with an outstanding academic background. Mr Amiri completed a double degree of Bachelor of Laws and a Bachelor of Business at the University of Technology Sydney.  Following which Mr Amiri achieved commendation on his excellence in Legal and Professional Skills.
Mr Amiri is a firm believer in giving a voice to disadvantaged people. Mr Amiri believes that everyone has a unique and important story and his passion is to have everyone's story heard when it matters the most and that is what drives his passion in law and advocacy.
Mr Jimil Amiri has extensive experience in a wide range of criminal matters, notably including murder, sexual assault, large drug supply, assaults and robberies. Mr Amiri also has a great understanding of family law and regularly undertakes matters involving parental and financial disputes in the family law jurisdiction.
Outside of law Mr Amiri is a skilled and competitive wrestler. Mr Amiri also has a fond interest in geopolitics and international relations.
Mr Amiri is a passionate lawyer who truly believes in being an advocate against injustice. He fights for his clients no matter how big or small their matter is.