At Australian Criminal & Family Law Lawyers
We appreciate that no matter how large or small your legal problem is, it will require a dedicated team of criminal lawyers and solicitors to fight for you. Our professional and understanding lawyers are here to handle your matter with the best care, skill and diligence it deserves, all whilst giving you the guidance and support that you require along the way.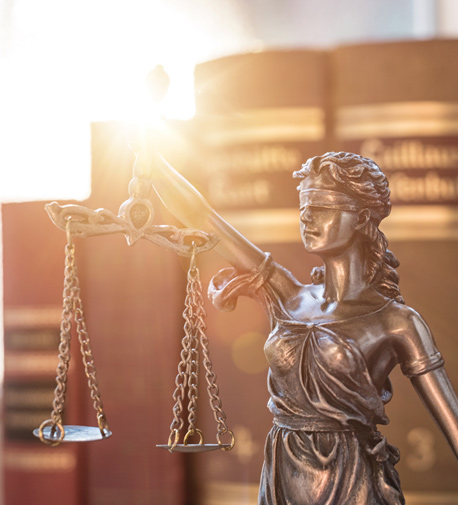 Welcome!
Criminal Lawyers Sydney
We understand that having to engage a criminal lawyer typically means that you or a family member is experiencing a traumatic and difficult time, whether it involves being charged by police or experiencing the agony of a marriage break down, we take the time to listen to you and understand your situation.
Our leading Sydney law firm feature an experienced team that have a proven track record of success both inside and outside the court. We are dedicated to fighting for our clients and giving them the results that they deserve.
Call now and speak directly to one of our experienced Sydney Criminal Law Lawyers and Family Law Lawyers on 1300SILENT (1300-745-368). Or if you would like to find out more about us and our team click here.

ARRESTED? NEED A CRIMINAL LAWYER?
If someone you know has been arrested it is extremely important that they obtain legal advice immediately. Our exceptional criminal lawyers can request to speak to them right away to ensure they are aware of their rights and entitlements.
We can also make an immediate application for bail to have them released.
Our lawyers are available right now on 1300SILENT (1300-745-368)
ABOUT NSW
Criminal Law
Our professional team of criminal lawyers represent our clients in all courts and jurisdictions including the Local Court, Drug Court, District Court, Supreme Court and High Court of Australia.
We have some of the best Sydney criminal law lawyers who are recognised for their fierce and unrelenting pursuit of achieving just and equitable results for their clients. Find out more by clicking on one of the links below or arrange an obligation free consultation today.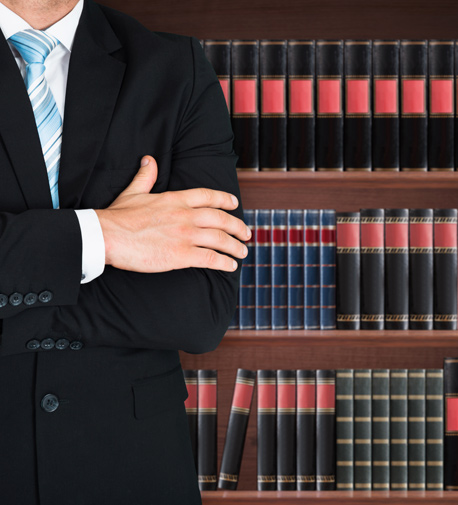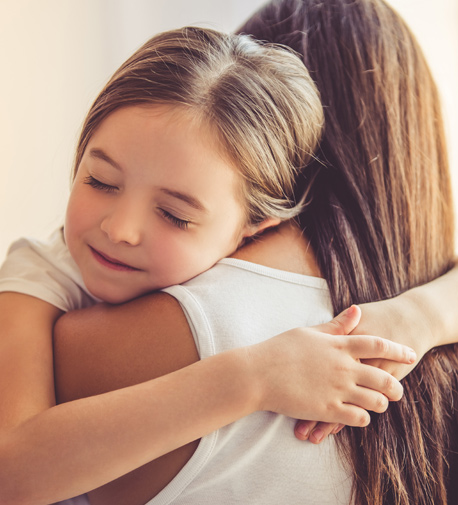 About
Family Law
Our family law lawyers are acknowledged for their diligent and fierce approach, no stone is left unturned in our pursuit for justice. Here at Australian Criminal and Family Lawyers we understand that dealing with the termination of a relationship is a traumatic event and more so when there is children and property involved. Our team works tirelessly and endlessly to ensure that your rights and entitlements are protected.
To find out more, get in touch with one of our family or criminal lawyers and solicitors directly on 1300SILENT (1300-745-368) or for more information visit our family law and criminal law specific pages.


Criminal Defences
The law provides a number of defences to those charged with criminal offences.

Mental Health Discharge
Offenders who suffer from mental health disorders can sometimes apply for a mental health discharge.

Section 10 (No Conviction)
Our lawyers have a strong  track record in being able to help clients obtain a 'no conviction' result from their case.

Find out everything that you need to know about Apprehended Violence Orders.

Appeals
A lost case does not necessarily mean all is lost. Our lawyers can advise you on your appeal prospects.

Withdrawing Charges
One of the best outcomes is to have charges withdrawn, and our lawyers focus on this prior to the matter proceeding to Court.
Osman samin appeared for my sentence, i didnt think i had any chance at a section 10. However in almost impossible circumstsnces osman convinced the magistrate not to convict me. His work in court was amazing.
I couldnt recommend a better lawyer!
Shazza Anwer
Osman samin was my lawyer, I couldn't be happier with my result! His work in court was amazing, I highly recommend him!!
Harley Thomas
Osman Samin represented me in court last week. He worked his magic….Then WALAH! Section 10!!!! Highly recommended!! Thank you! Your hard work is certainly appreciated!! YOU ROCK!!
Toots W
Osman samin was my lawyer he had great attention to detail and studied my case vigorously and gave me the most amazing result. I highly recommend them.
Johnny Tam
Osman at was an absolute pleasure to have support me through my matter. He works professionally, compassionately & genuinely strived for the best outcome for me & my family. I couldn't be more grateful & would highly recommend his services to put your matter in the best possible position achievable.
Thank you!
Terina Tarawa
My lawyer Osman Samin undertook my matter! His work was amazing in and out of court, I could rely on him for everything. He got me an amazing result!! If I ever need a lawyer he will be the first person I call.
Zau Gam
I was given a full time custodial sentence in the Local Court… Osman Samin got onto my case immediately. He immediately got me appeals bail awaiting my appeal. Osman appeared for my appeal and despite a very tough judge convinced the court not to send me back to prison!
I couldn't recommend a more diligent and professional lawyer!! Thanks Osman
Imran Mohammed
Osman Samin appeared for my hearing at Parramatta Court today, I had serious charges, however they were dismissed and the magistrate found me not guilty! Osman was amazingly well prepared, he fought so many legal arguments for me and won. He made the witnesses and police look like liars, his cross examination was splendid!
I am so happy I couldn't recommend a better lawyer!!!
Victoria Lobregrat
Osman Samin who I can not thank enough for his efforts with me in and out of the court room. In my case where the odds were stacked against me, he was able to achieve a brilliant result. Far better than I ever imagined. Once again thank you so much. Highly recommended.
David Lynch
Osman made me feel comfortable from the initial consultation/fact finding session to the 2 court hearings that I had to attend, he had managed my expectations well and during the court sessions, he was very articulate and presented a strong case that resulted in a positive outcome. I would highly recommend his service.
F Ch
Osman Samin appeared for me in both my matters, he was extremely informative and made me feel comfortable the whole time. He had the most serious charges dropped using his knowledge of the law.
During my sentence matter he persuaded the court not to convict me on a charge that carries a 14 year prison term, he went above and beyond what I expected and I highly recommend him.
Chris Butler
I was represented by Osman, he was very efficient and gathered all the required documentation in a short frame of time. His service was professional and effective. I am very happy with his representation and would most definitely recommend and use him again should a lawyer be needed.
Sam Molloy
Osman appeared for me at Burwood Court, he was very informative, he made me feel comfortable the whole time. He unbelievably managed to have the police drop the most serious charge on the day through a technicality, I am astounded with his knowledge of the law. I received an amazing result and I will highly recommend him to anyone.
Tony Shen
My solicitor Osman Samin is a great asset! I was so lucky to have him on my side… Osman was always just a phone call away and always helpful. Truly cant thank Osman enough for the outcome today.
Daniel
Osman has made the matters very easy and stress free with the best representation I could ask for would highly recommend him to anyone for legal advice as he seems very well experienced and cares about you and your future.
Zac Cummins
Osman was a great lawyer, who was very detailed with his explanations and fully assisted me in creating all the materials leading up to the court date. Awesome work and outcome. Definitely a lawyer I would recommend to others.
Albert
I'd like to personally thank Osman Samin for the time and effort he put into my case during the court procedure. Very professional and strategic, couldn't have asked for a better outcome. Highly recommend to everyone!!
David Ahn
Osman Samin demonstrated he was extremely skilled in his craft. He displayed understanding and empathy about the situation. Thank you Osman…
Christian Ortiz
I had a difficult case which I wasn't sure if I can get out of it without getting convicted. But Mr Osman looked out for me, handled my case and got me section 10 with no conviction recorded under my name.
Thank you so much Osman Samin.
Inderjeet Singh
I highly recommend Osman Samin, extremely professional and very approachable. Worked hard to get the best possible outcome for me and succeeded. Thanks again.
Kane Drummond
Happy with Osman's efforts and the outcome. Would recommend him.
Maz B
I highly recommend Osman Samin he was very professional and informative, and he was amazing in court!
Francesco Ria
Osman was well prepared, communicated clearly and held himself with esteemed professionalism. I had the utmost confidence throughout the entire proceeding and I would strongly recommend him.
RC
In the past my experience with lawyers had made me frustrated, Osman Samin has changed my perspective of them, he is the sharpest lawyer I have used, he put in some solid research for my case and kept me up to date the whole time and most importantly he was on my side and he seemed passionate to help me.
If I ever need a lawyer again, Osman will be the first person I call.
Mathew Hale
My case is undertaken by Osman Samin, who is a really nice guy to deal with my case. From the beginning to the end he made strong contribution and enough efforts.
Justin Wei
My experience with Samin Osman… was above and beyond what I needed when I was convicted of midrange pca. He was able to get me a minimum charge when I had nothing to offer the court in terms of leverage.
Jason Uriona
They took the case a very short notice… but what a job they did… the results were beyond our expectation… Thanks a million… Osman…
George Bru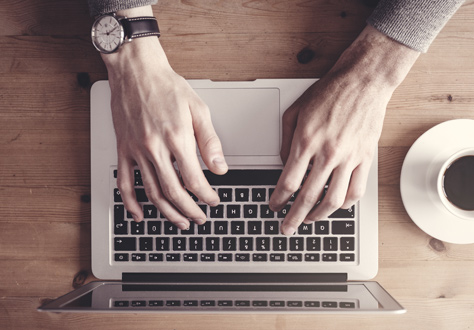 About
Urgent Applications
Are you concerned that someone may flee the jurisdiction with children or that they will dispose of assets from the marital pool?
Our lawyers can take immediate action to give you the protection you need.
In such cases time is of the essence. Don't delay and contact the Sydney criminal law firm that truly cares.
Call one of our family lawyers immediately on 1300SILENT (1300-745-368)
Book a free conference
Your first consultation is free and without obligation. Call us today or alternatively leave your details below and a member of our staff will email a range of available times and dates.