Nicholas Franklin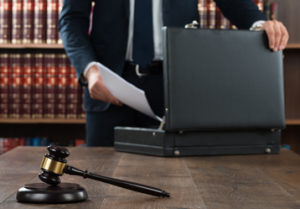 Nicholas Franklin
Nicholas Franklin is a fierce and meticulous voice for justice.
Having graduated with a combined double degree in Bachelor of Laws (Honours) and a Bachelor of Commerce from the Australian National University in June 2020, Nicholas Franklin was sought out early in his career by the Director of Public Prosecutions (ACT).
Recognised for his tenacity and scrupulousness, Nicholas excelled quickly at the Office of the Director of Public Prosecutions where he assisted on a range of matters including serious assaults, robbery, murder, and firearms offences.
During his time at the Office of the Director of Public Prosecutions, Nicholas learnt the ins and outs of prosecutions and developed a great understanding of prosecution strategy and systems.
However, upon his admission to practise as a lawyer, Nicholas decided that his passion was in defence work and advocating for individual justice. Nicholas thereby joined Australian Criminal and Family Lawyers and has remained ever since.
Nicholas now uses the skills he acquired working at Office of the Director of Public Prosecutions to defend his clients. Often using his specialised knowledge to strategize and anticipate the prosecution case.
Nicholas is an excellent advocate and prides himself on his precision and attention to detail across all pieces of work. He puts his clients' interest's first and works diligently to ensure he achieves the best possible outcome no matter what the case involves.
Outside of law, Mr Franklin is an advocate of animal rights and has volunteered regularly with St Vincent de Paul Society over a decade. Mr Franklin was born in the UK and spent much of his early childhood living just outside of London. It was here that his love of sport was born, and where he became a lifelong supporter of the Liverpool Football Club.
Mr Franklin is a dedicated lawyer who works hard for his clients. He is patient, compassionate and willing to listen. He strives to give a voice to the voiceless.