Giordano Borzuola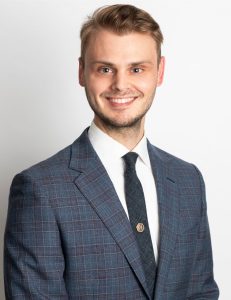 Giordano Borzuola is an experienced and highly sought after Sydney Criminal Lawyer.
Giordano Borzuola is a senior Sydney criminal lawyer at Australian Criminal and Family Lawyers. Giordano is an articulate, well measured, and calculated courtroom advocate who is best known for always being two steps ahead of everyone. A real analytical thinker who thrives in strategic thinking and planning.
By way of background, Giordano Borzuola completed a double degree in law and science (majoring in neuroscience) at the esteemed Australian National University in Canberra. Following the completion of his studies, he was scouted by Price Waterhouse Coopers (PWC) where he was employed as a management consultant. It was in that role that Giordano further developed his strategic thinking skills.
While rapidly excelling in that role, Giordano's calling was always in criminal law. Accordingly, he walked away from a lucrative career at PWC to commence his career in criminal law as a prosecutor at the Office of the Director of Public Prosecutions Office in NSW.
As a prosecutor, Giordano learnt all the ins and outs of criminal prosecution, however, it was not long before he switched sides at the bar table and joined the Legal Aid Commission where he found his true passion in criminal defence. As a criminal lawyer with Legal Aid, Giordano represented hundreds of clients in court, often in some of the most difficult and complex criminal law cases. 
Having spent most of his time on his feet in Court, through this role, Giordano developed a persuasive and soothing advocacy style. A natural and conversational style of court room advocacy which is both engaging and powerfully seductive.
As a criminal lawyer, Giordano's passion is best founded in the interaction between science and law. Giordano is a leading thinker in this area often identifying scientific issues that most other criminal lawyers would miss. This is especially important in cases involving forensics and DNA evidence.
Giordano Borzuola is often engaged and sought after in serious criminal law matters, including trials in the Supreme and District Court. Giordano also regularly appears in defended hearings, bail application, and sentence hearings in a diverse range of criminal law matters.
Outside of law, Giordano enjoys creative writing and theatre. Giordani also has a passion for the Italian language which he has spent some time learning as a second language.
Giordano Borzuola is an extremely important member of the team at Australian Criminal and Family Lawyers. To find out more about Giordano Borzuola or to secure a conference with Giordano please call our office on  1300SILENT (1300-745-368).