Joshua Lawson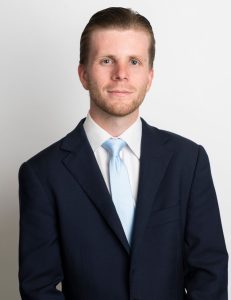 Joshua Lawson is an exceptionally talented Sydney Criminal Lawyer.
Joshua Lawson is a talented and extremely intelligent Sydney based criminal lawyer. Joshua is best known for his exceptional legal research and his fierce courtroom advocacy. With a growing reputation, Joshua Lawson is fast becoming one of the most sought-after criminal lawyers in the State.
By way of background, Joshua Lawson completed his university studies at the Macquarie University where he excelled. While studying law, he commenced his career in criminal law with the Legal Aid Commission where he worked with some of the most disadvantaged members of the community. That was until the team at Australian Criminal and Family Lawyers identified his incredible talents.
As a criminal lawyer, Joshua Lawson works tirelessly for his clients. He leaves no stone unturned, and he spends time diligently preparing his cases. It is the things that Joshua Lawson does outside the courtroom which allows him to achieve the outcomes that he does. That is the peace of mind that clients who work with Joshua Lawson enjoy.
Joshua Lawson's experience as a criminal lawyer is unlike many others, having been involved in several high-profile criminal law matters including murder, terrorism, sexual assault, and aggravated robberies. Joshua Lawson regularly appears in defended hearings, bail application, and sentence hearings and is a well-respected advocate amongst the profession.
Outside of law, Joshua Lawson is quite the history buff, with a particular interest in legal history. Joshua also enjoys travelling and having travelled a great deal of the world already, it has allowed him to better understand and appreciate culture intricacies from different parts of the world. Otherwise, Joshua Lawson is an avid cricketer and the captain of his cricket team.
Joshua Lawson is an integral part of the team at Australian Criminal and Family Lawyers. To find out more about Joshua Lawson or to secure a conference with Joshua please call our office on  1300SILENT (1300-745-368).